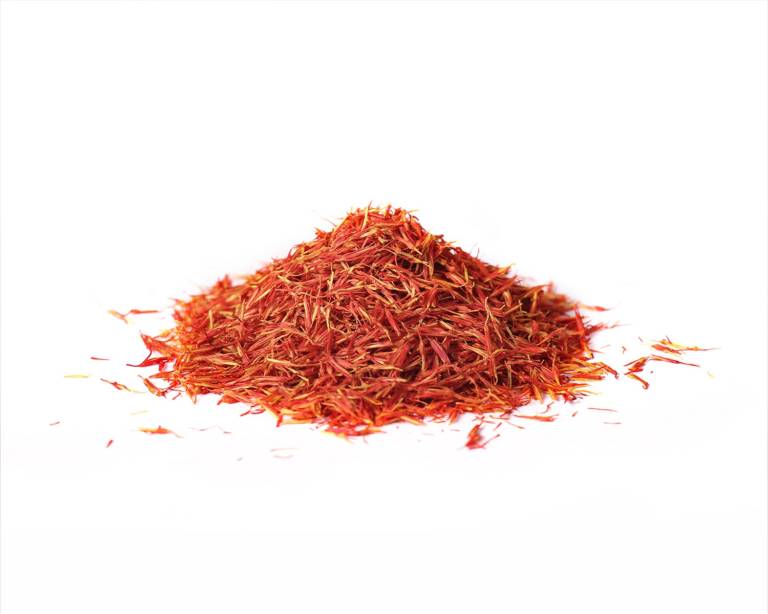 Sargol Saffron
Organic and Conventional
This type of saffron contains pure stigmas and without its style. This saffron, which its white parts are cut off by scissors and then separated by the static electricity method, is pure all-red saffron.
Ask for Price or Description
SPECIFICATION SHEET
PRODUCT DESCRIPTION: Saffron in cut filament
VARIETIES: Crocus Sativus L.
COUNTRY OF ORIGIN: Iran
CERTIFICATION: EU Organic Certified by KIWA BCS
PRODUCT DESCRIPTION:
The highest quality of the saffron-threads. It is made up of all red stigmas which have been
professionally cut and separated from the style by hand, making sure there is no break or
damage to the saffron threads. Widely used in food and beverages, cosmetic and perfumes
industries and it has superb coloring strength.
STORAGE AND SHELF LIFE: Cool and dry storage, 12 months from packing date
PACKAGING: Carton, plastic, metal and wooden packages (according to customer's order)
ORGANOLEPTIC CHARACTERISTICS:
Flavor: A little bitter
Aroma: Fascinating fragrance
Texture: Dry and brittle
Appearance: Red threads
PHYSIO CHEMICAL CHARACTERISTICS:
Foreign material: Negative
Moisture and volatile matter: <10%
Total ash:< 5.5%
Solubility in cold water (based on dry basis): <65%
Picocroxin (based on dry basis): >85
Safranal (based on dry basis): >20-50
Crocin (based on dry basis): >220
Additive colors: Negative
Microorganism: 3*105 cfu/gr
Total Escherichia: Negative
Mould: 103 cfu/gr
___________________________________
DATENBLATT
PRODUKTBESCHREIBUNG: Safran in geschnittenem Filament
VIELFALT: Crocus Sativus L.
URSPRUNGSLAND: Iran
ZERTIFIZIERUNG: EU-Bio-zertifiziert von KIWA BCS
PRODUKTBESCHREIBUNG:
Die höchste Qualität der Safranfäden. Es besteht aus allen roten Narben, die gewesen sind
professionell von Hand geschnitten und vom Stil getrennt, um sicherzustellen, dass es keine Unterbrechungen gibt oder
Beschädigung der Safranfäden. Weit verbreitet in Lebensmitteln und Getränken, Kosmetika und Parfums
Industrie und es hat hervorragende Farbstärke.
LAGERUNG UND REGALLEBEN: Kühl und trocken, 12 Monate ab Verpackungsdatum
VERPACKUNG: Karton-, Kunststoff-, Metall- und Holzverpackungen (auf Kundenbestellung)
ORGANOLEPTISCHE EIGENSCHAFTEN:
Geschmack: Ein bisschen bitter
Aroma: Faszinierender Duft
Textur: Trocken und spröde
Aussehen: Rote Fäden
PHYSIO CHEMICAL CHARACTERISTICS:
Fremdmaterial: Negativ
Feuchtigkeit und flüchtige Stoffe: <10%
Gesamtasche: <5,5%
Löslichkeit in kaltem Wasser (bezogen auf Trockenbasis): <65%
Picocroxin (auf Trockenbasis):> 85
Safranal (auf Trockenbasis):> 20-50
Crocin (bezogen auf Trockenbasis):> 220
Additive Farben: Negativ
Mikroorganismus: 3 · 10 & sup5; KBE / gr
Total Escherichia: Negativ
Form: 103 KBE / gr