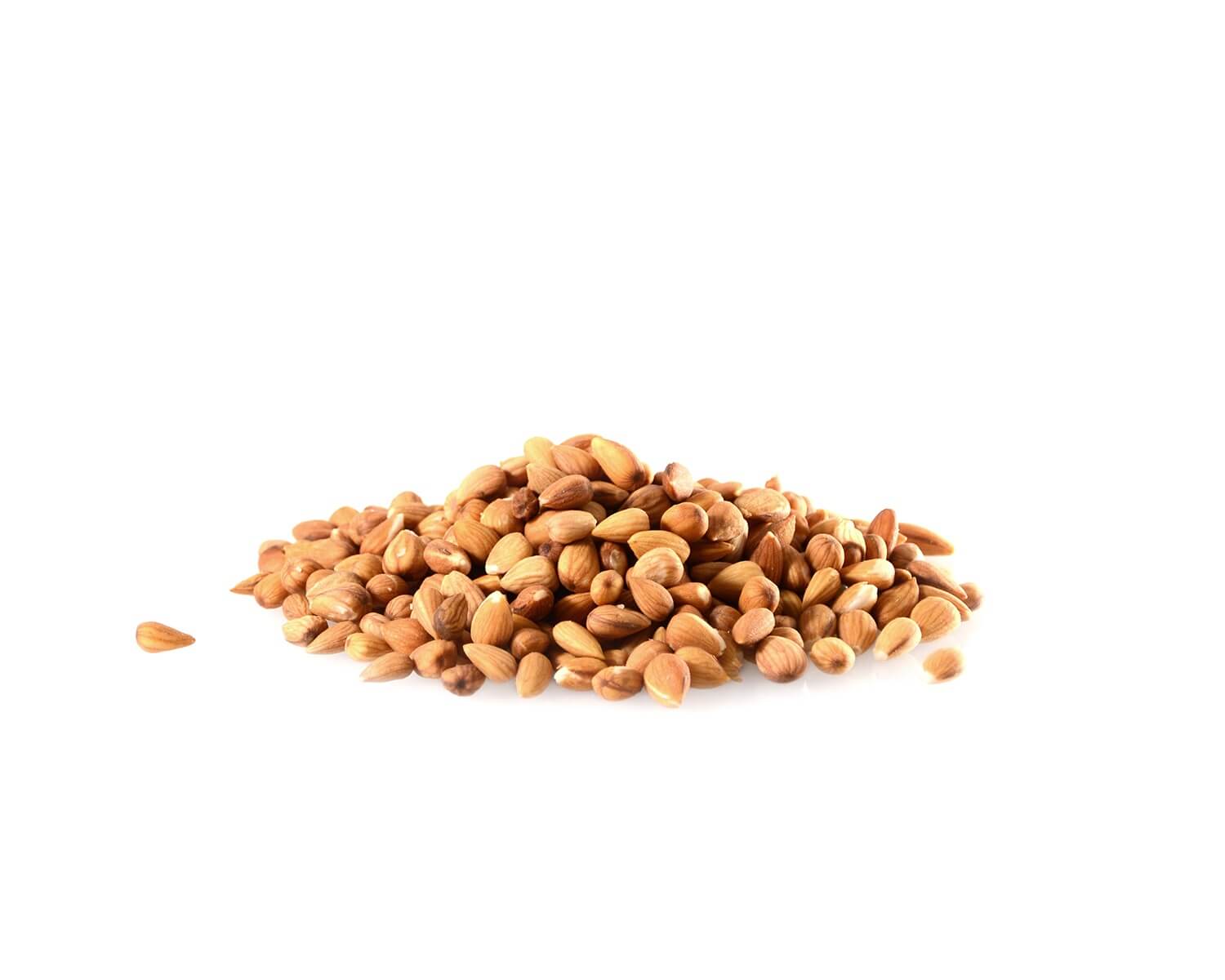 Mountain Almond
Organic and Conventional
Processed and sweetened, it has a mild nature and is effective in treating asthma, cough and chest and pulmonary edema.
Ask for Price or Description
SPECIFICATION SHEET
PRODUCT DESCRIPTION: Organic Mountain Almonds, most recent crop
VARIETIES: Amygdalus Scoparia Spach
COUNTRY OF ORIGIN: Iran
CERTIFICATION: EU Organic certified by KIWA BCS
PRODUCT DESCRIPTION:
This product, yielded in our country's mountain ranges. Mountain Almond size is roughly one third of
Regular Iranian Almonds. At first It is somehow bitter exactly the same as Olives. During an specific
process, It will be debittered and a mixture of it with a little salt, will give an special taste to it. It can be
used as a delicate and nutrient snack, Also in various foods, Salads and Bakery as well.
STORAGE AND SHELF LIFE: 9 months with proper storage in 4 centigrade temperature.
PACKAGING: Plastic bags in 10kg cartons.
ORGANOLEPTIC CHARACTERISTICS:
Flavor: Combination of a soft and gentle bitterness with a smooth salty taste. In some points similar to
Olives. Free of rancid, stale or off odors
Aroma: Naturally its specific aroma, very slight and pleasant odor. Somehow different from the
Regular Almonds.
Texture: Crispy and can be well chewed.
CHARACTERISITICS:
Color: Uniform White and beige color interior and brown skin
Moisture: <15%
Broken: <10%
Foreign Material: <0.1%
Damage: < 1%