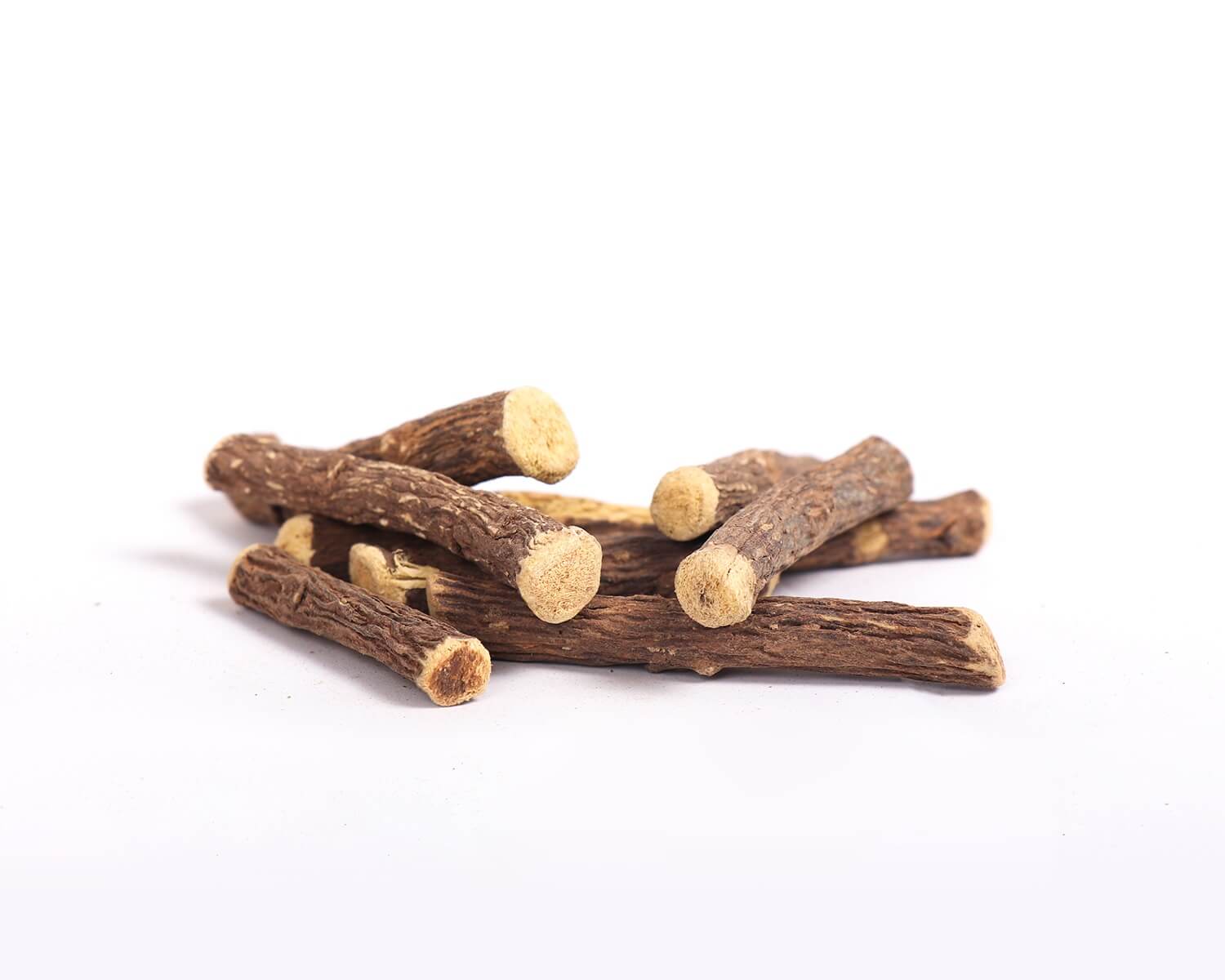 Liquorice
Organic and Conventional
Licorice, with the scientific name of Glycyrrhiza Glabra, is a plant native to the Middle East, southern Europe and parts of Asia such as India, which is a medicinal plant used in traditional medicine.
Ask for Price or Description
SPECIFICATION SHEET
PRODUCT DESCRIPTION: Liquoric root
Varieties: Glycyrrhiza glabra
COUNTRY OF ORIGIN: Iran
CERTIFICATION: EU Organic Certified by KIWA BCS
PRODUCT DESCRIPTION: Liquoric is a perennial herb used in cosmetic, pharmaceutical, beverage, confectionary,
chocolate, and tobacco industries as well as traditional medicine.
ORGANOLEPTIC CHARACTERISTICS:
Appearance: woody and tough
PHYSICAL CHARACTERISTICS:
Moisture: <11%
Insect damage: Negative
___________________________________________
DATENBLATT
PRODUKTBESCHREIBUNG: Alkoholwurzel
Sorten: Glycyrrhiza glabra
URSPRUNGSLAND: Iran
ZERTIFIZIERUNG: EU-Bio-zertifiziert von KIWA BCS
PRODUKTBESCHREIBUNG: Liquoric ist ein mehrjähriges Kraut, das in Kosmetika, Pharmazeutika, Getränken, Süßwaren,
Schokoladen- und Tabakindustrie sowie traditionelle Medizin.
ORGANOLEPTISCHE EIGENSCHAFTEN:
Aussehen: holzig und zäh
PHYSIKALISCHE EIGENSCHAFTEN:
Feuchtigkeit: <11%
Insektenschaden: Negativ