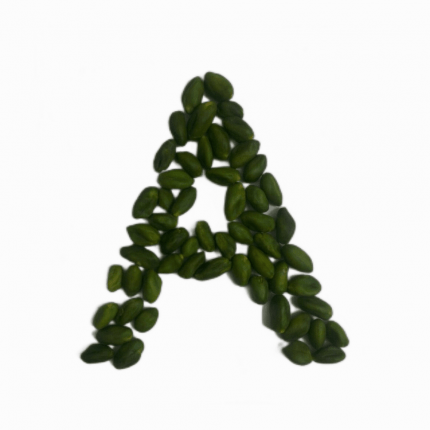 Green-peeled pistachio kernels are obtained by double-peeling immature pistachio kernels.
Immature pistachio kernels are carefully selected while still unripe and then undergo the shelling process, which exposes the green kernel.
They are available in seven quality grades based on the density of the green color: A, B, C, D, E, F, and G.
In this grading, grade A is the darkest green color and grade G has the lightest, yellowish-green color.
They are obtained from closed pistachios, making them healthier and chemically and microbiologically cleaner, and free from aflatoxin.
Different quality grades meet different requirements of the food industry such as ice cream, chocolate, confectionery, and bakery products.
Ready to eat as a healthy ingredient for snacks, cooking, baking, desserts, shakes, pastries, and cereals, in combination with other nuts and fruits, etc.
Available as whole kernels, chopped, powder, sliced, flakes, and paste.
Vegan-friendly, non-GMO, gluten-free.