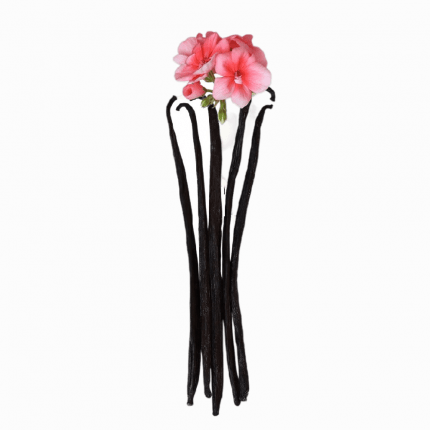 The pods have an intense, sweet and floral flavor and are known for their high concentrations of vanillin, giving them a unique flavor.
They are also used in the production of high-quality vanilla extracts, powders and sugar
Bourbon vanilla is the perfect variety of vanilla and is great for baking and cooking. It also tastes particularly good with tea, coffee, cocktails, desserts, meat, fish and many other foods.