Die Zitrus-Familie ist eine der bekanntesten Pflanzenfamilien auf der Welt. Die Pflanzen sind nicht nur für ihre köstlichen Früchte bekannt, sondern auch für ihre wunderschönen Blüten. In diesem Blogbeitrag werden wir uns genauer mit den Zitrusblüten beschäftigen und ihre Verwendung in Tees, Lebensmitteln, der Pharmazie, Kosmetik und Parfum betrachten.
Die Citrus-Familie und ihre Blüten
Die Blüten der Zitrus-Familie sind in der Regel weiß oder rosa und haben fünf Blütenblätter. Die bekanntesten Zitrusblüten sind wohl die der Orange - die Orangenblüten. Diese Blüten sind nicht nur schön anzusehen, sondern haben auch einen unverwechselbaren Duft. Die Orangenblüten sind aber nicht die einzigen Citrusblüten, die verwendet werden können. Auch die Blüten von Citrus Aurantium, auch bekannt als Bitterorange, und Citrus sinensis, auch bekannt als Süßorange, werden oft genutzt.
Trocknung von Citrusblüten
Die Trocknung von Zitrusblüten ist eine beliebte Methode, um ihre Verwendungsdauer zu verlängern. Um Citrusblüten zu trocknen, sollten sie an einem kühlen und trockenen Ort aufgehängt werden. Nach ein paar Tagen sollten die Blüten vollständig getrocknet sein und können dann für verschiedene Zwecke verwendet werden.
Verwendung von Citrusblüten
Eine der häufigsten Verwendungen von Citrusblüten ist in Tees. Die getrockneten Blüten können als Tee aufgegossen werden und haben einen milden, blumigen Geschmack. Citrusblüten können auch als Zutat in vielen Lebensmitteln verwendet werden, wie z.B. in Desserts, Gebäck oder Salaten.
Die Verwendung von Citrusblüten in der Pharmazie ist ebenfalls weit verbreitet. Die ätherischen Öle aus den Blüten werden oft zur Behandlung von Angstzuständen, Depressionen und Schlafstörungen eingesetzt. Auch in der Kosmetik finden Citrusblüten Verwendung, vor allem in Hautpflegeprodukten aufgrund ihrer beruhigenden und feuchtigkeitsspendenden Eigenschaften.
Zuletzt werden Citrusblüten auch in der Parfumindustrie verwendet. Der Duft von Citrusblüten ist frisch und blumig und wird oft in Parfums und Duftkerzen verwendet.
Citrusblüten in hoher Qualität von Blumental
In Blumental bieten wir Citrus Aurantium und Citrus sinensis in hoher Qualität an. Unsere getrockneten Citrusblüten eignen sich perfekt für Tees, Lebensmittel, Pharmazie, Kosmetik und Parfum. Entdecke die vielfältigen Möglichkeiten der Citrusblüten und lass dich von ihrer Schönheit und ihrem Duft verzaubern.
Organic and Conventional
• The flowers of Citrus Aurantium have a distinct bitter taste and a strong floral fragrance that makes it a popular choice in perfumery and cosmetics. • The color of the flowers is white with a tinge of yellow and they bloom during the spring and summer months. • Compared to sweet orange blossom, Citrus Aurantium has a more bitter taste and a stronger fragrance. • Citrus Aurantium flowers have a wide range of uses, including in the production of essential oils, perfumes, cosmetics, and herbal medicines. • The flowers are also used in tea blends and as a flavoring agent in various dishes. • We take great pride in offering premium quality Citrus Aurantium flowers in bulk quantities. • Our flowers are carefully sourced from the best growers and are guaranteed to be of the highest quality.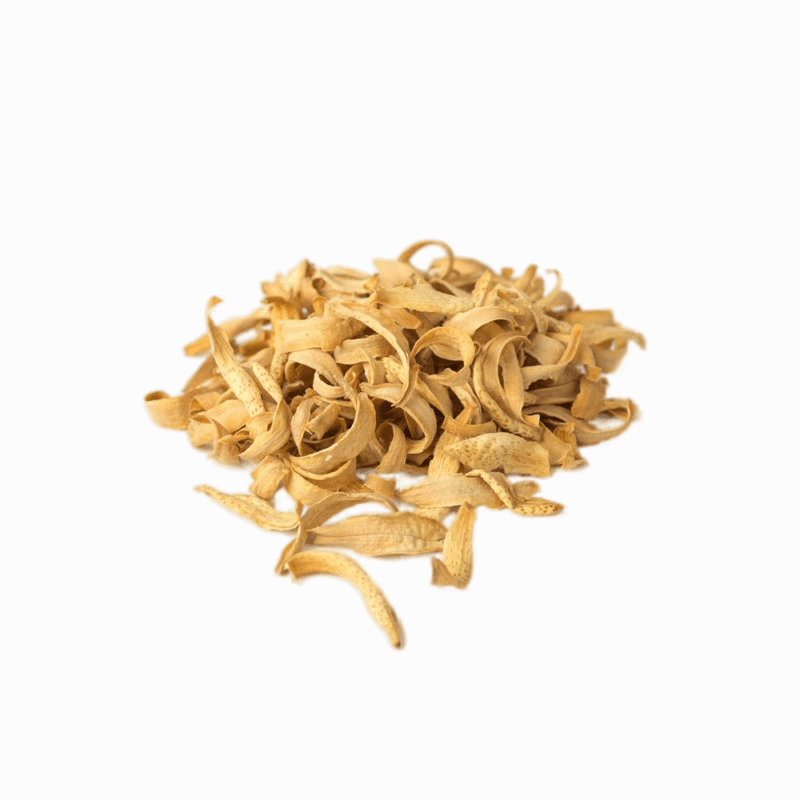 Sweet orange flowers - Botanical name: Citrus sinensis
Picked by hand, double sorted and cleaned, laser sorted
Sweet orange blossoms (citrus blossoms) are the fragrant flowers of the Citrus sinensis tree. such as oranges, lemons, grapefruits, or tangerines.
They typically bloom in spring and summer and are prized for their essential oils and citrusy scent.
As a manufacturer, supplier, and wholesaler, we offer the best quality citrus blossoms directly from the farmer
   Price list